Diving Charter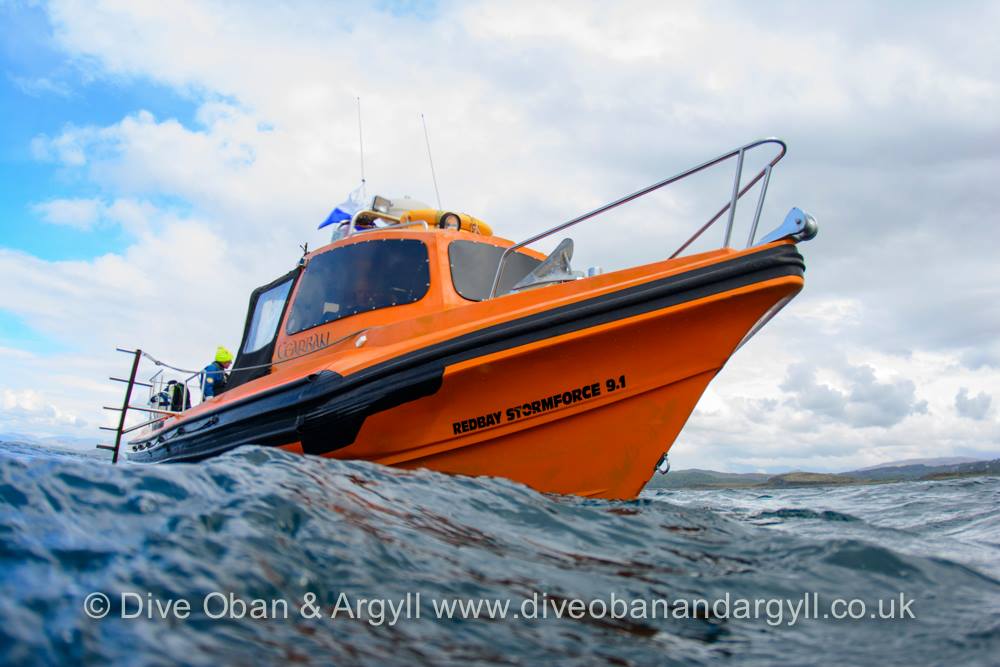 Duration: 1 Days (approx.)
Location: Dunbeg, Argyll
Product code: DIVE
Diving Charter Pricing
Pricing is based on distance and time/expenses based on the following areas. Expeditions and further trips are available upon discussion and charged on a case by case basis.

The boat is licensed for 12 but our normal max is 10 unless it's small setups and close sites (e.g all single tanks and double breda/falls). For expedition trips or lots of technical kit then 8 is the max.
Local Sites (10 miles max)
Breda/Falls/Heather Island/Falls/Black Isle
Mid Distance (25 mile max)
Thesis / Morvern / Ladys Rock / Insh / Dubh Sgier / Ard Na Cuile / Bach etc
Hispania/Rondo/Shuna/Garvellachs/Meldon (South Mull)
Two wrecks (Rondo / Shuna / Hispania / Auliston Point Wall/ Calve Island Wall ) with stop for lunch and/or fills at Tobermory
Expedition / Long Distance
Longer trips based out of Tobermory, Craobh, Gigha, Mull, Clyde/Arran/Campbeltown/Islay. Or big distance trips to Bo Fascadale, Torran Rocks. All considered and trip specifics will dictate POA.
Charter Payments
50% Deposit to Book Charter
50% Balance Due 8 Weeks from Charter