Two Day Basking Shark & Wildlife Tour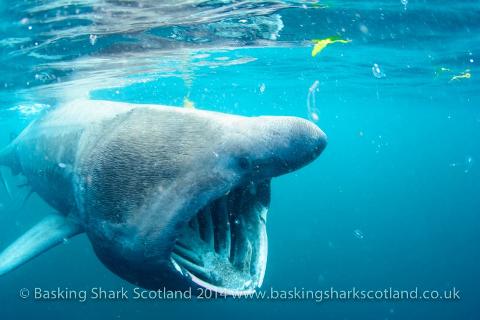 Duration: 2 Days (approx.)
Location: Scotland
Product code: 2DShark
Book Now
Itinerary (calendar date shown always on day 1)
Day 1 - Travel, Briefing, Check-in & Equipment
Day 2 -Activity Day 1
Day 3 - Activity Day 2
Day 4 - Travel back to Oban
*Different itinerary tour starting Sat 1st Sept - see below.
Accommodation

This trip includes there nights accommodation at the bunkhouse, if you decide to book a B&B or Hotel, please note that they book up very very quickly as there are limited rooms on the island. You must book your room at the time of booking to ensure you don't miss out. There is no discount for not staying at the bunkhouse as the tour is based there.
Gear Hire
This is arranged and you will be fitted with suits when you arrive on day 1. Please pay for the this at the time.

Payments
Currently we can accept bank transfers or you can pay via a paypal invoice. If you wish to use paypal (where you can use credit cards) then please email us.
Sat 1st Sept

Due to accommodation limitations, this tour will be two days, two nights. With everyone arriving on the Saturday morning ferry (07:15-09:55) then heading straight out for activity day 1. This will be a lower cost with one nights less accommodation on the island. Please email if unsure.